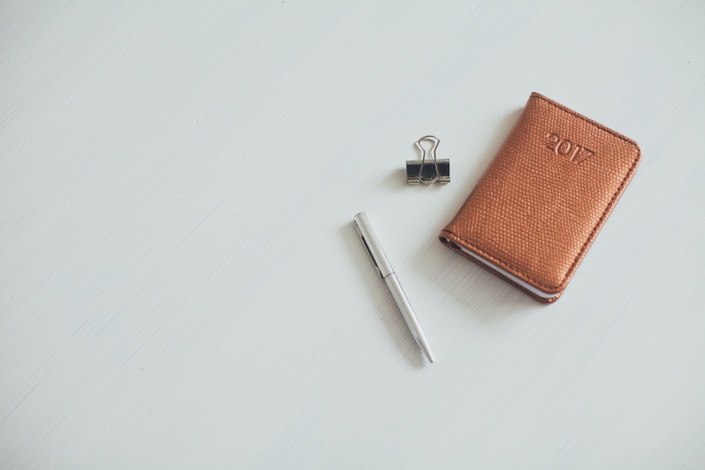 Option Hydra - June 2020 Edition - Basics
Everything you need to know about Trading Options
Option Hydra is an online mentorship program for option traders (Beginner level & Intermediate) who you want to explore the world of options with deeper insights and gaining knowledge on properly applying the option strategies properly.
Tools Used
Option Action - Options Analysis Tool
Tradingview - Equity Market Charts
*Amibroker - Futures and Option Charts
*Ninjatrader 8 ( 6 hours of addon course is included with this bundle)

(*Data Subscription Required)

What is Covered in the Course?
Introduction to Options
Session 1 - Understanding Option & Basic Option Terminologies
1)Option Buyer Vs Option Sellers
2)Option Terminologies (Strike Price, Open Interest, Lot Size, Option Chain)
3)Different Types of Option Contracts
4)Understanding How Institution Hedge their Positions
5)Debit Strategies Vs Credit Strategies
6)Understanding ATM, ITM & OTM Option
7)Intrinsic Value Vs Extrinsic Value (Time Value)
8)Which Strike Price One should Select - Trading Scenarios
Session 2 - Understanding Payoff Graph, Margin Requirement for Various Trading Strategies
1)Introduction to Option Pricing
2)Introduction to F&O Margin Components
3)How to use the Margin Calculator and Importance of use the Margin Calculator
4)New Margin Calculation as per SEBI regulations
5)Cash Secured Put Strategy for Investors
6)Exercising Options (European Options Vs American Options)
7)Cash Delivery Vs Compulsory Physical Delivery
8)How to Interpret the Open interest Charts
9)How to take a view using Open Interest and Price Structure
10)Understanding Theta Decay
11)Weekly Options Vs Monthly Options
12)Understanding the Payoff Graph of Long Call Options and Long Put Options
13)Understanding the Payoff Graph of Short Call Options and Short Put Options
Session 3 - Understanding Top down Approach, Volatility, Implied Volatility
1)How to Apply Top down approach to take a objective view in the Market
2)How to Understand the Market Structure?
3)How to get a Trading Perspective?
4)Importance of Measuring the Volatility
5)Understanding Implied Volatility
6)Realized Volatility Vs Unrealized Volatility
7)Introduction to Volatility Skew
8)How to retrieve historical option data open interest from NSE india portal
9)Importance of reading India VIX
Session 4 - Event Trading, Volatility Skew , IV Percentile and IV Rank
1)IV percentile & IV Rank
2)Classification of Strategies with IV percentile
3)Event Trading and the Options Premium Behavior during Events
4)Implied Volatility Crush during Event
5)How to trade Options during event
6)Simple Price Action Pattern in Trading Events
7)How to Trade Post Market Event and How to Trade Ongoing Event
8)How to Design your options Strategy and efficiently manage your Margin Requirements
9)Different Market Participants and How to read Open Interest data of various Market Players
Session 5 - Option Greeks and Hedging
1)Understanding the Option Greeks
2)Importance of Option Greeks and Option Premium Behavior (Useful for Option Buyers & Option Sellers)
3)Option Price Behavior Vs Underlying Price Behavior
4)Impact of Gamma on Options Impact
5)Lottery tickets on Expiry and Emotional Trading Sentiment on Expiry Day
6)Understanding Nifty IV and IV Percentile Graph
7)Call Side Volatility Skew Vs Put Side Volatility Skew
8)Speculations of Stock Options and How to benefit from the behavior
9)Q&A Session
Introduction to Option Strategies
Session 6 : Vertical Spreads, Ladders & Covered Call Strategies
1)Understanding Bull Call Spread & Bear Put Spread

2)Understanding Bull Put Spread & Bear Call Spread
3)Trading Scenarios for various trading strategies
4)What If Scenarios for Vertical Spread
5)Strike Price Impact due to Corporate Action
6)How to Select Optimal Strikes for Vertical Spread
7)Understanding OI Live and OI EOD to measure the Institutional Positions
8)Margin Requirements for Vertical Spreads
9)Vertical Spreads vs Ladder Strategies
10)Covered Call Strategies
11)Best Trading Practices for Executing Vertical spreads
Session 7 : Calendar Spreads and Diagonal Spread
1)What is Synthetic Covered Call
2)Understanding Vertical Spread, Calendar Spread and Diagonal Spreads
3)Expiry Trading Vs Calendar Spread and Diagonal Spreads
4)Margin Requirement for Calendar Spreads and Diagonal Spreads
5)Leap Options, Liquidity in Options
6)How to achieve consistent returns and reduced risk using Option Spread Strategies
7)Understanding Payoff Graph for Diagonal Spreads and How to select Option Strikes
8)Constructing Safer Strategies using Spreads, Risk-Reward Analysis
9)Income Trading Strategy Double Diagonal Spreads
10)Income Trading Strategy Double Calendar Spreads
11)Best Trading Practices and Learning from Mentor Experience
12)Reverse Calendar Spreads - Neutral Strategies
Session 8: Straddles, Strangles, Long Butterfly & Iron Condor Strategies
1)What is Volatility?
2)Volatility Trading Principles
3)What makes the market to go sideways?
4)Policy Measures and Market Reaction to the Policy Measures
5)Trend Vs Balance
6)How to Execute Option Strategies for Small Accounts to get Reduced Margin Benefits
7)Why Leveraged Strangles and Strangles are Dangerous to Execute
8)Margin Requirements for Straddles & Strangles
9)How to use the Option Spread AFLs (Requires Amibroker)
10)Implied Volatility and Standard Deviation Move Calculation
Session 10 : Twisted Sister, Chicken Iron Condor and Framework for Designing Option Strategies
1)When to Execute Twisted Sister Trading Strategy
2)Margin Requirement for Twisted Sister Trading Strategy
3)Twisted Sister Vs Jade Lizard
4)Chicken Iron Condor and Variation of Chicken Iron condor
5)Collar Options Trading Strategy
6)Framework for Designing Option Strategies
Session 11 : Introduction to Option Adjustments
1)What is Option Adjustments
2)Importance of Option Adjustments
3)Debit Spread Adjustment
4)Credit Spread Adjustment
5)Probability of ITM
6)Best Trading Practices and How to manage the risk
What Access is Provided Along with the Course
1 Year Access to Current Option Hydra Basic Module and Access to Previous Option Hydra Session (Recent Previous Session)
Life time Access to Marketcalls private trading group to discuss option strategies and market view
Life time Access to Live community webinars
2 month of complimentary access to Tradestudio (requires Amibroker 32-bit edition - remote installation will be done. Requires datafeed subscription)
Complimentary access to Ninjatrader 8 - mini course
Complimentary access to Things you need to know about Full time trading - mini course
Your Instructor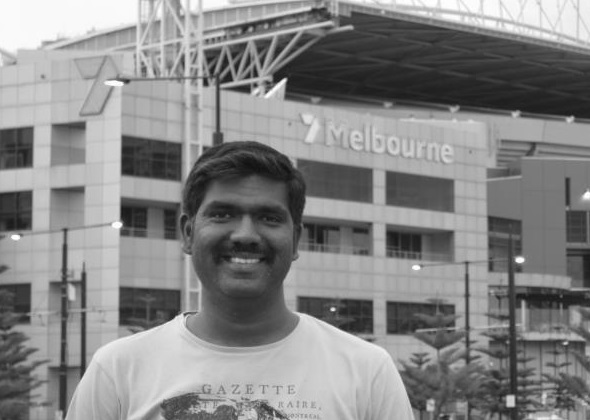 Rajandran is a Full time trader and founder of Marketcalls & Co-Founder of Traderscafe, trades mostly using discretionary Trading Concepts like Market Profile, Orderflow, Trading sentimental analysis, building timing models, algorithmic trading models.
Now he instructs professional traders, full time traders & aspiring full time traders.
Rajandran attended college in the Chennai where he earned a BE in Electronics and Communications.
Rajandran has a broad understanding of trading softwares like Amibroker, Ninjatrader, Esignal, Metastock, Motivewave, Market Analyst(Optuma),Metatrader,Tradingivew,Python and understands individual needs of traders and investors utilizing a wide range of methodologies.
Courses Included with Purchase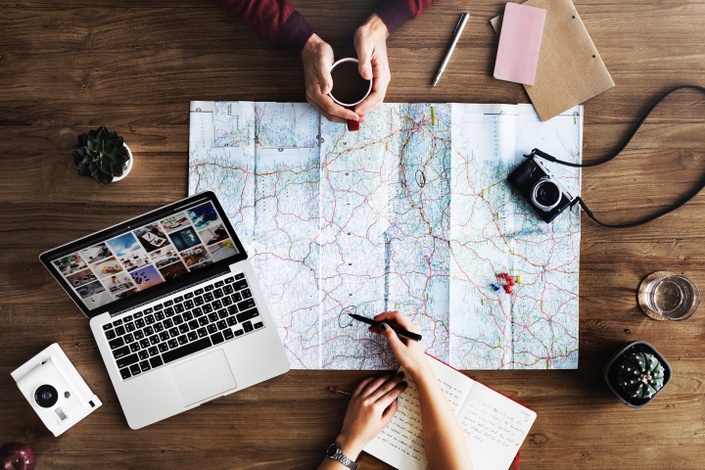 Practical Approach to Ninjatrader 8 Platform
Everything you need to know about Ninjatrader 8 Platform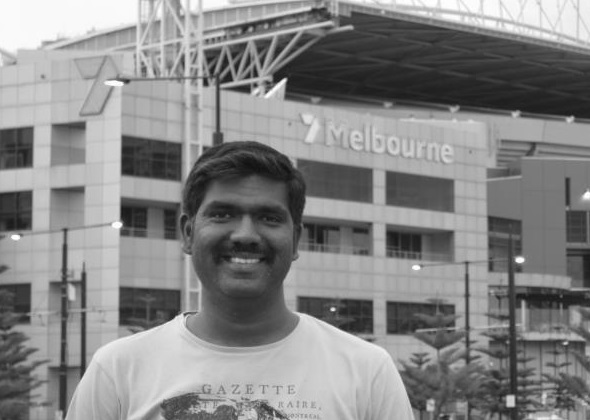 ₹1,500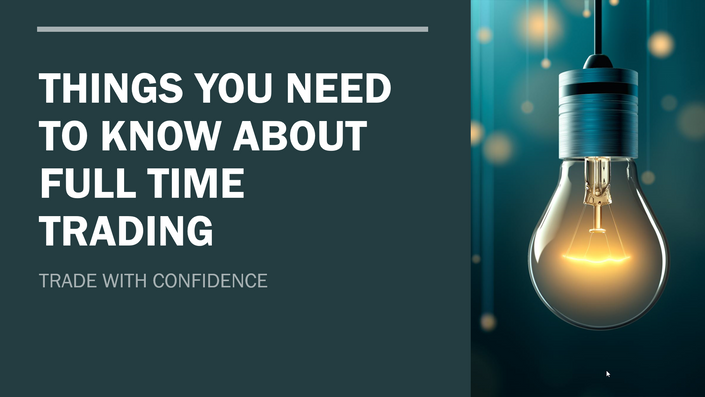 Things you need to know about Full Time Trading
Everything you need to know about Full Time Trading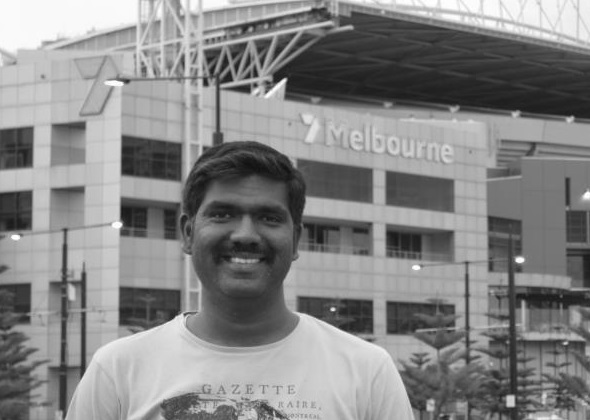 ₹1,000
Original Price: ₹2,500
Frequently Asked Questions
When does the course start and finish?
It is a 1 Year Subscription Course and Access will be limited up to 1 year and unlimited access to course contents, presentation materials will be provided along with the course.
Who Should Attend the Course?
Anybody who is a beginner to option trading and who want to grab deeper insights into options trading.
Does the course covers Option Buying Strategy?
The course covers wide array of option buying and option selling strategies. More analysis and trading scenarios are presented from the directional options and income generation techniques.
What is the Pre-Requisite for the course?
Good Internet Speed, Willingness to learn option trading strategies. Basic understanding about investing and trading.
Will I get a certificate at the completion of the course?
Yes, you will be awarded with a certification from Marketcalls after successfully completing the online learning units.
What are the system requirements to do this course?
A fast-speed internet connection and a browser application are required for this course. For the best experience, use Chrome.
Is there a refund available?
We respect your time and hence, we offer concise but effective short-term courses created under professional guidance. We try to offer most value within the shortest time. Once a purchase is made, we offer complete course content. We follow no refund policy.